GTIG HUBO INDUSTRIAL CO. LTD
GTIG HUBO INDUSTRIAL CO. LTD was established in 1992 and is a GTIG Group member (No.1 among China Textile Export Group). As the worldwide leading yarn supplier today, HUBO has been ranked No.1 amongst "The China Sweater Yarn Export Enterprises" for years. HUBO's extensive range of yarn products includes Worsted Yarn, Semi-Worsted Yarn, Fancy Yarn, Cotton Yarn and Woollen Yarn.
In the post-pandemic era, HUBO has focused on two main directions for SS 2022 development: sustainable & recycled along with functional yarns. Natural resources are becoming scarce, and overconsumption is causing an imbalance. With the environment under enormous strain, HUBO focused on recycled polyester/nylon/acrylic/cotton along with bio-based fibres of SORONA TM/TERRYL TM /SeaCell TM, and sustainable fibres of Circulose®/EcoVero TM /NAIA TM, etc. to blend with natural fibres of Cotton/Linen, thus creating new items with different hand feel and effects. At the same time, HUBO developed new functional yarns featuring UV benefits, odour control, moisture-wicking and cool touch.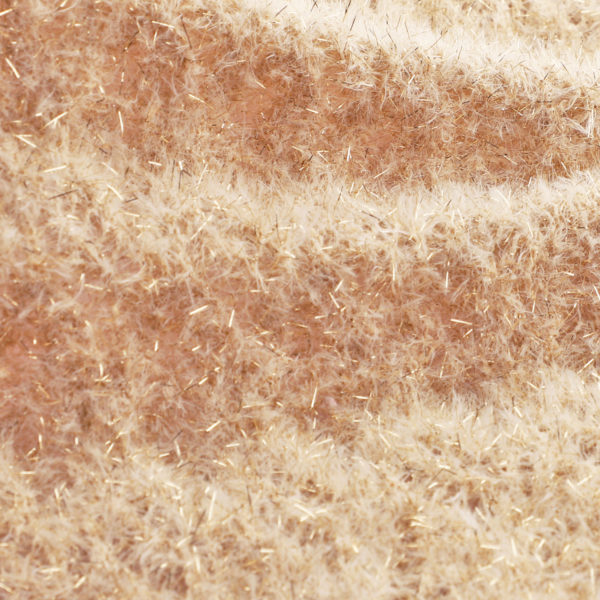 HPW24054
Yarn Count: 1/12Nm
Composition: 57%Nylon 25%Metallic 18%Polyester
Product Description: Air light feather yarn popped with ultra fine lurex creates a gorgeous and interesting texture, the glintting yarn is eye catching and luxurious. 500lbs/color, 2000lbs/order
Contact Information:
Contact: info@gtighl.com.cn
Website: http://www.gtighubo.com

Share via email